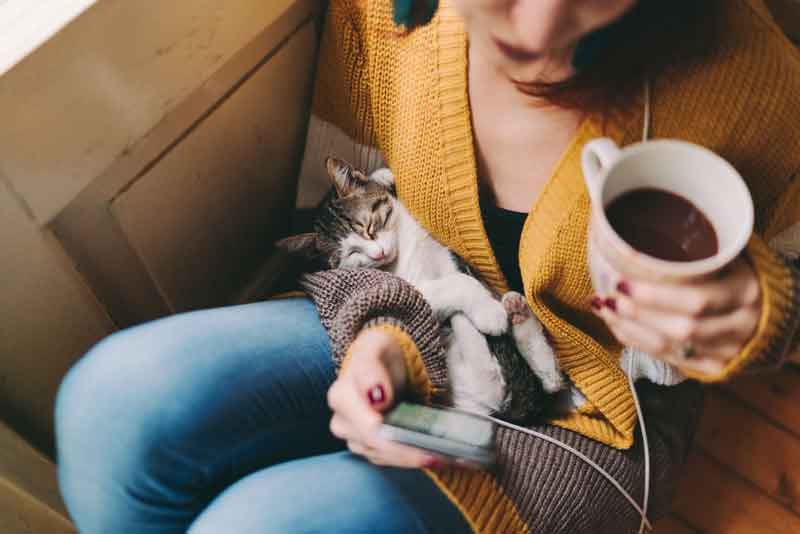 A Pharmacy at Your Fingertips—Order Your Pet's Medications Through Our Hospital App
"Oh no," you groan, as you realize you forgot—again—to stop by our hospital on your way home from work to pick up your pet's heartworm preventive. You quickly set a reminder on your phone for tomorrow, since it's after hours, and flop into bed, feeling guilty that your pet's heartworm prevention is falling further behind schedule. Wait—was that a mosquito buzzing by?
Stocking up on your pet's medications doesn't have to be difficult—you can order medications directly through our hospital app to be delivered to your door, or for pickup from our hospital. Ordering online means no more guilt-ridden nights, and you can cross one more thing off your to-do list!
Having your pet's pharmacy at your fingertips has many benefits. These are our favorites:
#1: You do not need to make a phone call
Why make a phone call, when you can order your pet's medication refill with a few screen taps? Although we try our best not to keep our clients waiting, during peak times, when incoming calls pile on top of one another, you may have to wait to speak with one of our team members. When you order your pet's medications through the app, there is no wait time. Simply enter the refill information, and submit your request. Done! Or, if you plan to pick up the medication, simply send a picture of the current bottle. Can it get any easier? And, with the time you save, you can reward yourself with some snuggle time with your furry friend.
#2: You can order your pet's medications any time, anywhere
If you're like us, you remember things you need to do at the most inopportune moments, such as in line at the grocery store, or waiting at the dentist's office. With our hospital's app, you can conveniently order your pet's medications any time, anywhere. Awake in the middle of the night, you suddenly remember your pet has only a few pills rattling around in the bottom of their medication bottle? No problem—hop on to our app, order a refill, and then sleep soundly, knowing you've taken care of your companion.
#3: You can choose from a fully stocked online pharmacy
As much as we would like to stock every type of medication, food, and parasite preventive in our hospital, an online pharmacy can provide a much larger variety. In addition to your pet's medications, our online pharmacy contains a large variety of prescription and non-prescription pet food, and preventives to keep your pet safe from fleas, ticks, and heartworm disease.
Peruse the virtual shelves of products you can have delivered to your front door—you may never drive to the pet store again!
#4: You get uninterrupted care and protection for your best friend
Being able to order your pet's medications from our online pharmacy means they won't miss another dose. We know how it is—remembering to call in the refill, and stopping to pick it up, sometimes falls through the cracks in the midst of your daily grind. Quickly ordering your pet's refill online will better fit into your busy schedule, so your pet receives their medication on time, every time.
#5: You get rewarded for simply ordering your pet's medications
Medications, food, and products you purchase through our online pharmacy apply toward your cumulative hospital rewards. Why buy your pet's food at the store when you can do it through our online pharmacy, and at the same time gain valuable rewards, and work toward in-hospital discounts and credits? With a bonus loyalty stamp each time you order and choose home delivery, you'll be piling up rewards in no time!
Have you tried our online pharmacy yet? It's bound to make your life easier! Download our hospital app by searching your app store for East Atlanta Vet and start by selecting "Order Food & Prescriptions" from the pull down menu, or the prescription bag icon on the homescreen.